testimonials - Cedrus Saunas enjoys many testimonials over the years -
tes'-ti-mo'-ni-al  written declaration certifying to a person's character, conduct, or qualifications, or to the value, excellence of a thing, etc.; a letter or written statement of recommendation.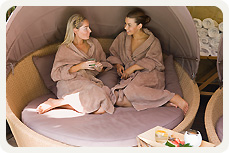 September 27, 2006
Patrick Berry
Factory Reperesentative
CeDRUS Saunas
Dear Patrick,
Last year at the Eastern States Exposition, (Big E), in Massachusetts, we purchased a CeDRUS Sauna.
We are so pleased with our purchase and wanted you to know that the sauna is everything you said it was. We find the Sauna to be very relaxing. We also seem to keep our weight under control a little easier, and our skin seems to be rejuvinated.
We are also pleased with the Cedar smell, the great sounding radio, and the esay maintenance, and the easy use of the Sauna.
We thank you for being at the "Big E", because if your company was not there, we would not have known about this product.
Sincerely,
Jim and Nancy Mullins
Trumbull, CT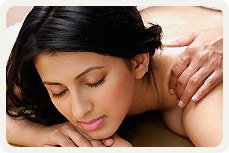 January 24th, 2006
Upland, Ca
Dear Mike,
I would like to thank you so much for assisting me with the sale of a Cedrus Sauna. I know you probably thought you would never hear from me and to tell the truth I am  quite embarrased for writing you this thank you letter so late. However, it is better late than never.
My daughter, Cameron, was diagnosed with kidney failure at the age of 23. I was tested to become a kidney donor. However, after six months of testing and expectation that I would be the doner, I discovered that I may have a medical problem and could not be the donor.
I wrote letters to family, friends and associates and told them of Cameron's dire need for a kidney. To my surprise, two co-workers were tested and werew both a match and desired to be Cammy's donor. Cameron had two angels and chose Ken to be her special angel. The operation was successfully performed on March 28, 2005. Cameron and Ken are both doing well and the kidney is working just fine.
Thanks to you Mike, our gift to Ken, a three person Cedrus Sauna was rushed ordered and delivered to him before he went on a much deserved vacation. This is my second purchase of a Cedrus Sauna. My husband and I purchased one at the Pomona Fairgrounds Home Show in 2004. It is an excellent product. I am sure Ken will have many years of enjoyment. Thank you so much for helping my family to do just a little something for Ken.
Sincerely,
Cynthia Carter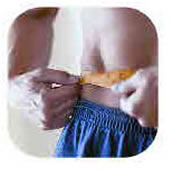 Cedrus Saunas,

I bought a sauna 2 years ago at the Los Angeles County Fair, I can't tell you how much I enjoy using it. I enjoy sitting in it every night, listening to my Enya tapes on the CD player. What a life!
Several of my friends have come to my home and tried my sauna out, well, needless to say, they are now Cedrus sauna owners.
I look forward every year to this time to go to the L.A. County Fair and looking up to the Cedrus booth to tell the salesperson how much I enjoy my sauna. Thank you for your quality product.

Don Schafer
Simi Valley, California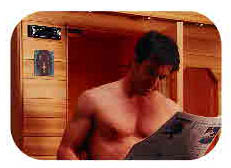 Sept. 18, 2005

Hi There!

My name is Peter Faulds, and I bought a sauna from Tim Jahnigan at the Evergreen State Fair. We have had it for a couple weeks now and I have been going to a chiropractor 3 - 4 times a week and my back has never been quite right even with the chiropractic help. I have been in construction all my life, and have dealt with chronic shoulder and back pain for three to four years. Since I have been sitting in your sauna nightly for 30 to 40 minutes at 130 degrees, I have been sleeping through the night. I have not woken up
2-3 times a night like I used to throughout the night with back pain. And when I wake up in the morning, and I get out of bed, I'm not even aware that I have a back! I just wanted you to know that you have an awesome piece of equipment and I love it. I will recommend it to all my friends, and everybody that I talk to, and anyone that I know who has back pain or anything like that. You put out an awesome piece of equipment. It's a great health benefit!
Again, thank you very much. Your company puts out a great, great, great piece of equipment.
Thank you,
Peter Faulds

Monroe, WA 98272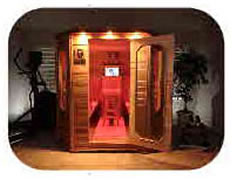 11/13/03

Dear Mike,

I took your directions, removed the panel and found the plug you suspected of being unclipped indeed
was unplugged. I plugged it in and the lights work perfectly!!!!!

I just want to reiterate my satisfaction and impression of your sauna. I have shopped around for infrared
Saunas for some time. The quality and workmanship of your sauna is the best I have seen. The thoughtful 
design, the lighting system, the sound system quality and the quality of the woodwork are exceptional! I would unconditionally recommend your work and sauna to anyone interested in a superior product! I am in a position financially to afford any product I choose when it comes to home saunas. I feel that your sauna is not only superior from a quality standpoint but is a great value for the money. 

Thank you and all those who work with you for making something of such significant quality and value.

Sincerely,
D. Brent Reed, MD
PS: feel free to use my comments in any way you feel may help others to enjoy the same great 
choice I made in purchasing your sauna.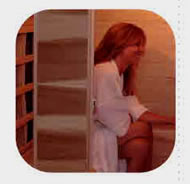 Hi Cedrus Saunas,
Thanks so much for your phone call last week inquiring about my sauna. I just love it. I try to use it every day, but average 5 days a week most weeks.  When you asked if it helped my aches and pains I was a bit puzzled because  I never have any. After hanging up with you, I started to think back to before I had the sauna and remembered I had a lot of them, but they are only a memory now. My skin has never looked better and I have more energy then ever.  I am so pleased that I went with infrared thermal system. Not only is it a beautiful piece of furniture it is maintenance free. We did rearrange the  Placement of the unit and made it caddy corner in our room and it looks like it was made for the space. If there is anything I can do to help you get this message out to others please let me know.
Thanks again for caring enough to call.
Regards,

Ruth P.
Beaverton, Oregon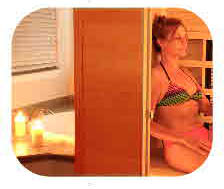 October 4, 2006
To Whom it May Concern;
Last year, at the state fair of Texas, my husband and I purchased one of your saunas. It was the Cedrus corner sauna.
I wanted you to know that we love our sauna and feel so much better after a session. Kaat, our Italian Greyhound, enjoys it right along with us!!
Thank you,
Mollie E. Norton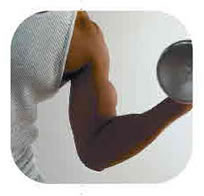 Sent: Tuesday, November 15, 2005 7:19 PM
To: phil@cedrussauna.com
Subject: Thank you
I purchased my five person Cedrus Sauna and was delivered to my house on July 15,2005 and I know, this is the best investment I have ever bought so far for my health. I have tried almost every product out there that you can buy that promise good health including other saunas being offered by health fitness facilities, your product is by far the best.
Since I started using it, I lost 10lbs and my skin became smoother, my lower back pain is gone (I used to put heat pad almost every night because I drive approximately 90 miles from my house to work) and best of all, my energy level increases and saves me a lot of money buying skin softener, pain medication and paying arm and a leg for massage therapist.
A lot of people notice the changes in my appearance and the first thing I tell them is the Cedrus Saunas. My day is not complete without using your product. I also want to thank Vicky for a very excellent customer service. She is very helpful and very knowledgeable about your product. She talked to me like she owns the company by taking so much pride about the quality, durability, great tech support, warranty, dependability of the product, management support to clients, customer's excellent rating after using Cedrus Saunas and most importantly, how good your production department are handled.
Lastly, thanks to those two guys that delivered my saunas. They are very professional and very proud that they are delivering one of the greatest inventions in the market nowadays. I have to mention that, of all the things I have purchased for myself, your product is the best from the time I ordered, delivered and uses.
Again, from the bottom of my heart, thank you so much for this incredible product. If you want to use me as reference to those that are hesitant to buy this product, feel free to give them my name and phone number.
SHERWIN O. LIM
PRESIDENT
S&J PALACE CORPORATION
TORRANCE, CA 90502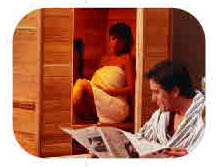 August 10, 2003
Hi Phil,
Rik and I just wanted to Thank You again for all your help with our sauna. I tried for ten years to convince Rik that we needed a sauna,
and you did it in fifteen minutes!! We are so thrilled with ours, and our only regret is that we didn't get the large one. I think that Rik thought that our interest in it would be short lived and it has been just the opposite. We're in it everyday! We are so grateful for having one.
Thank You. Actually I also wanted to Thank you for being so graciuos when we talked with you about the sauna. You gave us an education and never pushed us, you made us aware that there was another sauna company at the show, and you never said anything about them one way or another, you are a good guy! After we met you, we wandered over to your competitor, (Rik was just curious), if he had been the first person that we had spoken to at the Fort Lauderdale Home Show, we would not have a sauna today. He gave us the basic information and the proceeded to trash your company, stating that your heaters were inferior, and your "lifetime guarantee" was a joke since you had only been in business for a matter of months, so it was a mute point. He commented that you used inferior peices of wood in your product, and that the sauna would not retain heat properly. I'm sure that he said more, but honestly I don't remember anything else specifically. I was too excited about the sauna I had just purchased from you. Thank You again, you and your product are true winners in our book!!! We hope to see you at the next show!!
Best wishes, Coleen and Rik Sotire Fort Lauderdale, Florida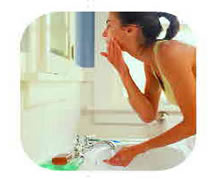 Mike,

I tried to leave a thanks on your company web site but could not see where to leave it.  I want to thank you and Kyle for the superb customer service I have received from your company.

I purchased a sauna from Sunlight Sauna and have had no luck getting them to help with getting it repaired and as far as their lifetime warranty I think that was never really true.  I use this sauna for medical reasons and it has been a blessing.

Even though I did not purchase my sauna from your company you went way above and beyond any of my expectations of getting help. Thanks to Kyle he took care of the problem ASAP and explained everything to me. I wish I could of got help from where I purchased it with numerous calls to them I received very little which added up to basically no help. I am lucky to have had you to help.
Again, thanks for your great, great service. If I ever need help I know who I can depend on Cedrus Sauna.

Debbie Mulqueen
Overland Park, Kansas