question

- Is the warranty on the cabinetry important?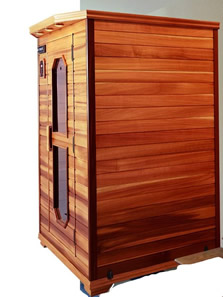 ANSWER: ABSOLUTELY. Most other brands give you a 1-year warranty on the wood cabinetry. Remember, your sauna is a hot box! What will you do if the wood warps or cracks due to excess heat over time? All Cedrus Saunas come with a lifetime warranty on the cabinetry (as well as controls and heaters). To learn more about our warranty,

Warranty—
Heaters: Lifetime
Cabinetry: Lifetime
Electrical Components: Lifetime
Cedrus Saunas warrants Cedrus Saunas to be free of defects in material and workmanship.
This warranty extends only to the original retail or wholesale purchaser of the sauna and terminated upon transfer of ownership. The sauna must be purchased and installed in the United States and Canada within one year of manufactured date. Freight charges to and from the customer are the responsibility of the customer. This includes freight charges for parts shipped to enable the services of the sauna.
This warranty is void if the sauna has been altered, misused, abused or exposed to water. Such instances shall include operation or maintenance of the sauna in deviation to the published instructions. The warranty extends only to the manufacturing defects and does not cover the damages resulting from mishandling of the product by the owner. The warranty does not apply to light bulbs.
Cedrus Saunas shall not be liable for the loss of use of the sauna or other incidental or consequential damages. Under no circumstances shall Cedrus Saunas or any of its representatives be held liable for injury to any persons or damages to any properties. Specifications are subject to change without notice.